What is Geofoam?
Geofoam is a lightweight fill in compliance with ASTM D6817 that gives you control over your geotechnical project. Geofoam is engineered to give you the greatest possible control for your project application: from design and timelines, to materials and costs, and — ultimately — control over your results
Among the most versatile lightweight materials available. 
Geofoam maximizes onsite installation efficiency.
Geofoam arrives at the job site ready to place.
Use Geofoam for these Applications: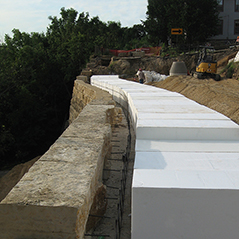 RETAINING
WALLS
Geofoam is used as backfill behind retaining walls to greatly reduce lateral pressures.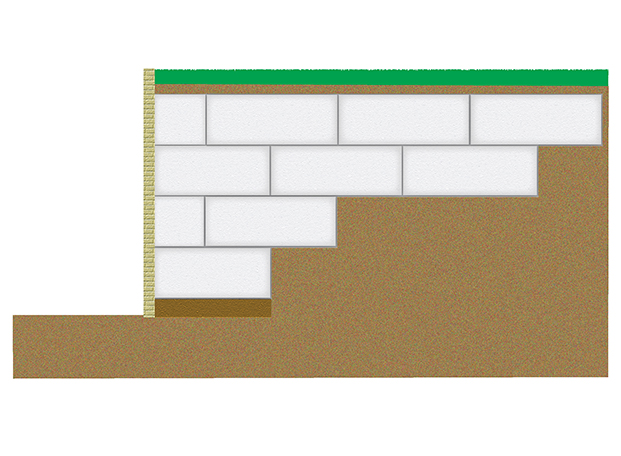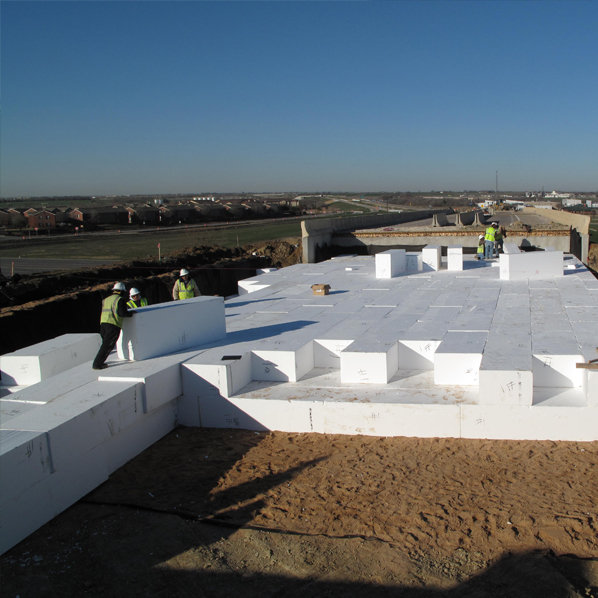 LIGHTWEIGHT
ROADS
Geofoam is used to replace heavy fill materials to reduce settlement.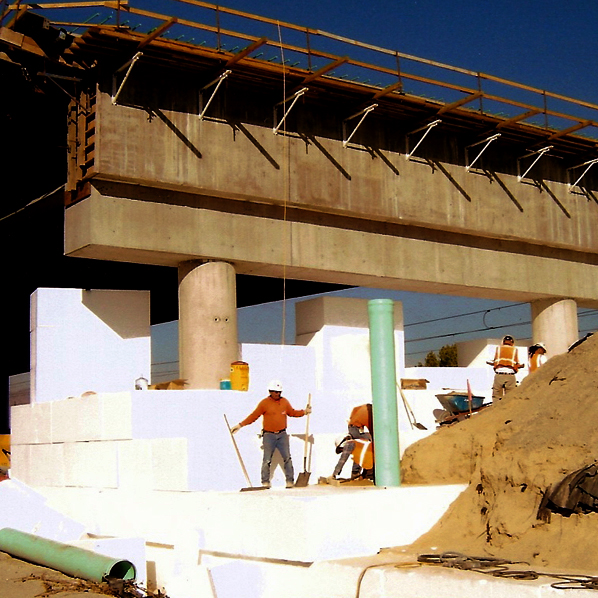 BRIDGE
ABUTMENTS
 Geofoam is used to safely support highway loading without over-stressing the underlying soils and to reduce differential movement.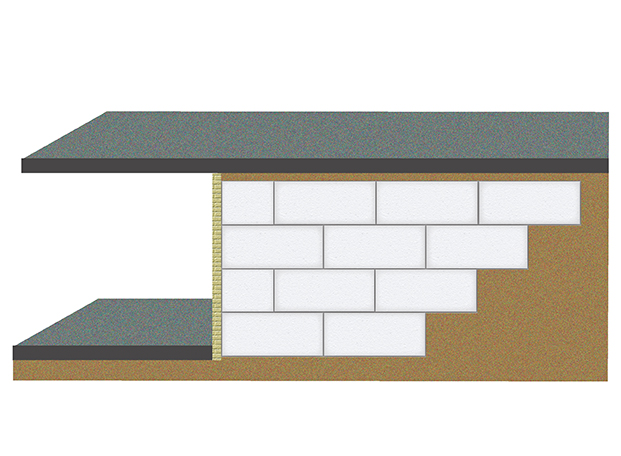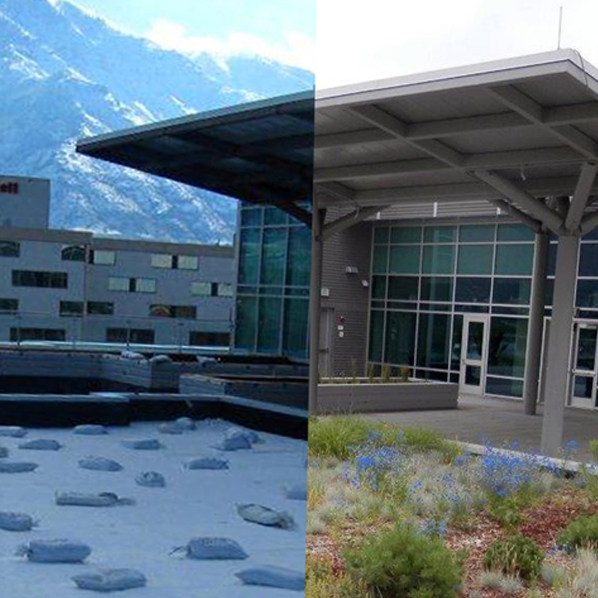 PLAZA
DECKS
Geofoam is used to create topography and reduce loads on underlying structures and services.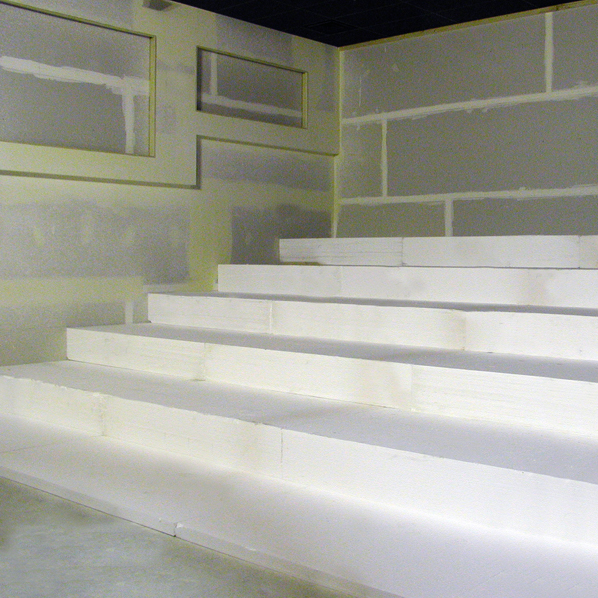 STADIUM
SEATING
Geofoam is used to form tiered seating in locations such as auditoriums, movie theaters, and gymnasiums.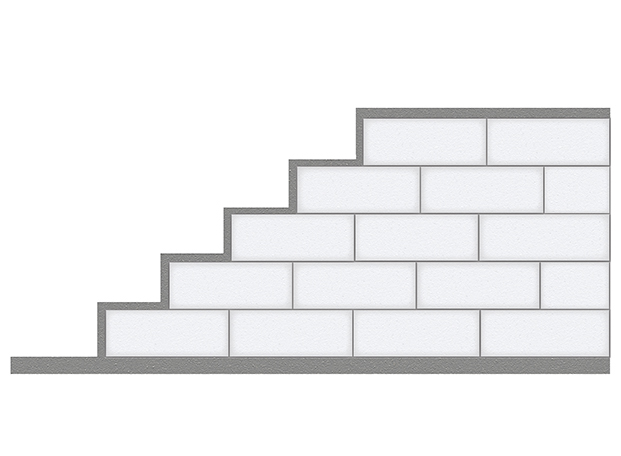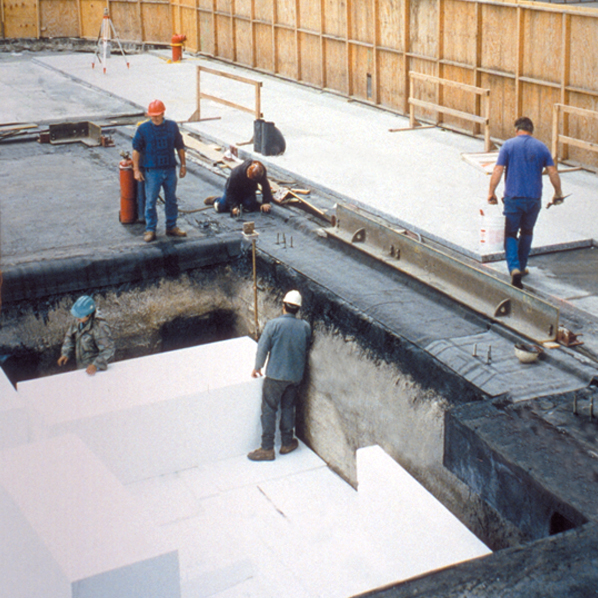 FOUNDATION
FILL
Geofoam is used to reduce the load on underlying compressible soils to minimize settlement.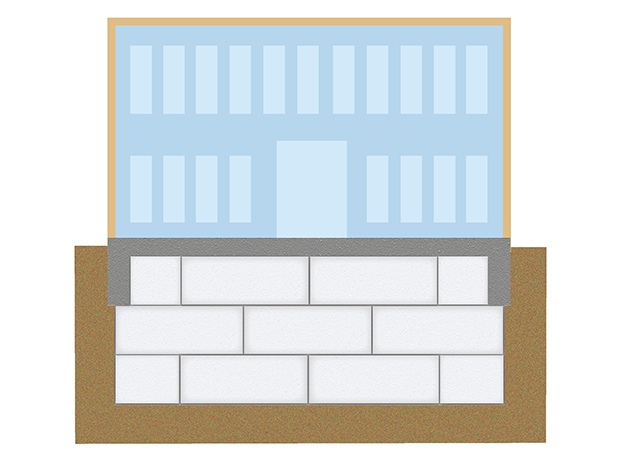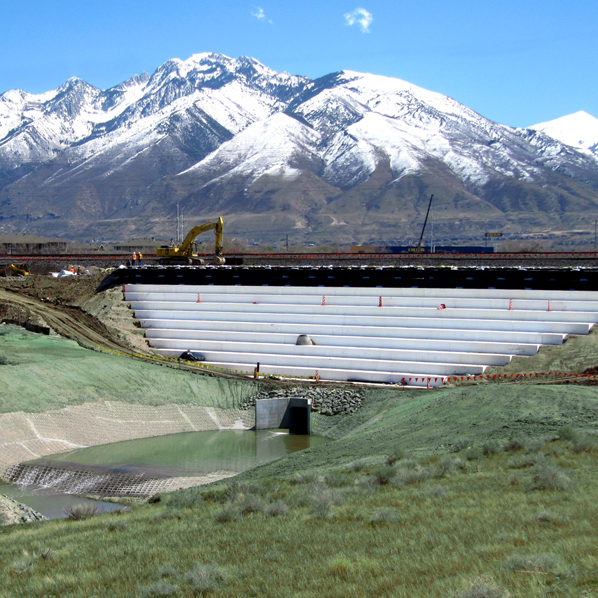 UTILITY
PROTECTION
Fill loading is reduced by using Geofoam instead of heavier fill materials.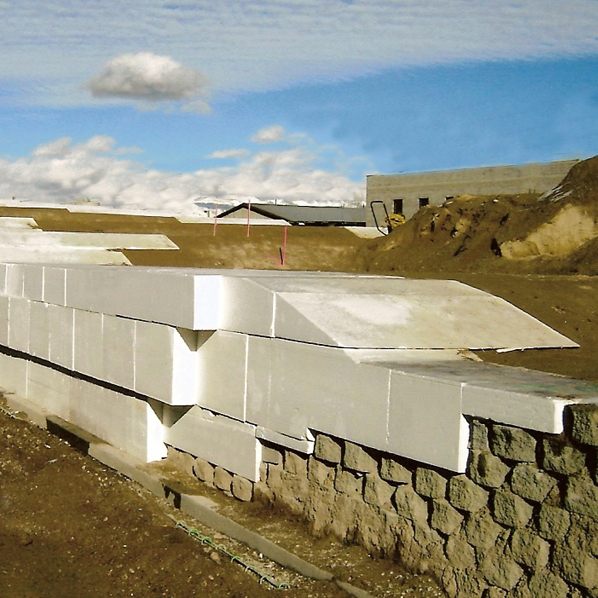 SLOPE
STABILIZATION
 Geofoam is used for slope stabilization and improves slope stability.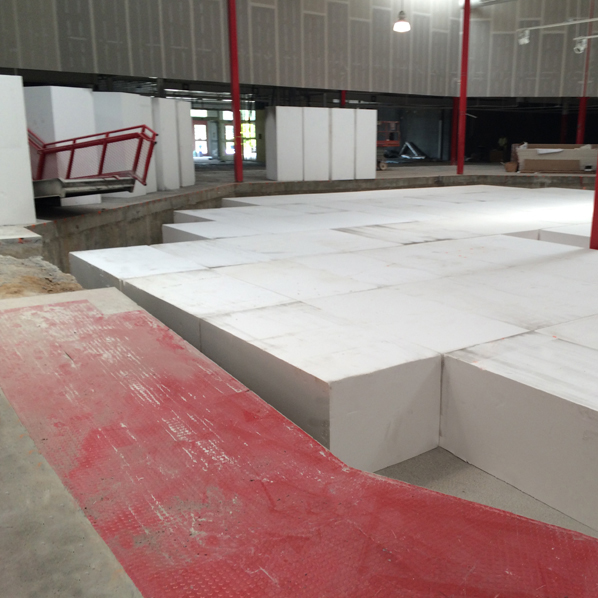 BUILDING
FILL
Geofoam infill is simple to handle on site, making it easy to adjust building floor elevations.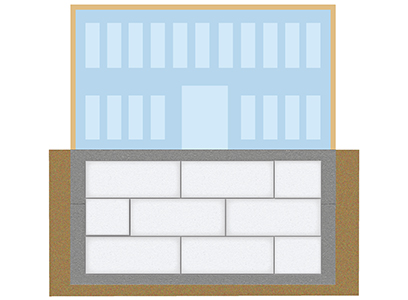 Find Geofoam for your next project
Spotlight on Geofoam Projects
Explore some of the impressive and elegant Geofoam transportation, plaza, and building applications.
Design Resources are available to assist with your project.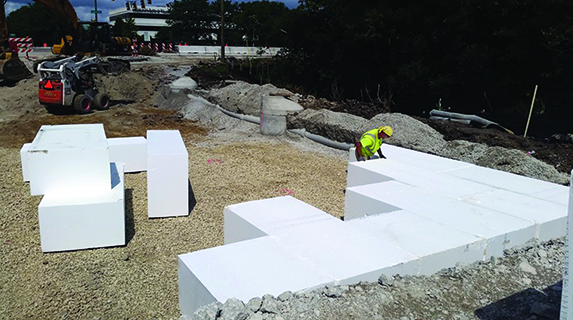 "Building the work was very easy with the geofoam.  We excavated the area and then put in the subbase and laid in the geofoam blocks by hand. "It was a great first experience with a very useful product."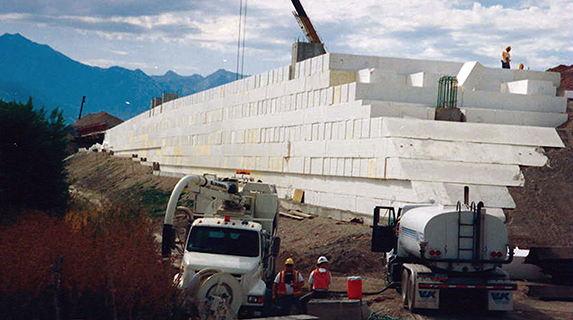 "Geofoam was a tremendous success on this project and
will be my first choice when facing difficult settlement
situations in the future."
"In any roof-deck renovation, it's critical to reduce the weight of the building materials because the building is only designed to support a maximum amount of weight and that can't be compromised."